Etiology
Environmental Factors
MS is more common in areas further away from the equator. It is virtually unheard of in places like Malaysia or Ecuador, but relatively common in Britain, North America, Canada, Scandinavia, southern Australia and New Zealand.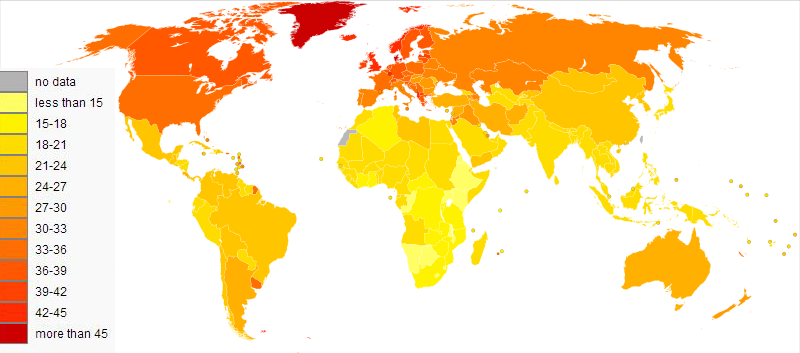 Viruses
It is not clear why people further away from the equator are more likely to get MS, but it is possible that something in the environment, perhaps bacteria or a virus, plays a role.
No single virus has been identified as definitely contributing to MS, but there is growing evidence that a common childhood virus, such as Epstein Barr virus (which can cause glandular fever), may act as a trigger.
This theory is still unproven and many people who do not have MS would have also been exposed to these viruses, so just like genes, they are unlikely to be the whole story.
Vitamin D
There is also a growing amount of research that suggests that a lack of vitamin D could be a factor in causing MS.
We get most of our vitamin D from exposure to sunlight. Low levels of vitamin D have been linked to higher numbers of people developing many different conditions, including MS. Vitamin D is also known to be of some important in neural development.
Smoking
A number of studies have looked at smoking in relation to MS, and have found that smoking appears to increase the risk of developing MS. It's not yet clear exactly why this is.
Additional Signs and Symptoms:
Bladder, Bowels, Sexual Function:
There are two main types of bladder problems in MS - storage and emptying - causing urinary retention or incontinence. Constipation is more common in MS than bowel incontinence. MS can affect sexual function for both men and women
Swallowing:
MS can cause swallowing difficulties if there is damage to any part of the brain that controls swallowing, or damage to the connections between the brain and the spinal cord (the 'brainstem').
Tremor:
Tremor may be experienced as small, shaking movements or as larger movements. If tremor develops, it tends to be some years after people's first symptom of MS, typically between five and 15 years.
Memory, Thought, Emotions
MS can affect memory and thinking, and also have an impact on emotions. Like all MS symptoms, you might experience this in varying degrees, or not at all.
It is clear that the pathology in MS can affect many aspects of CNS function - sensory, motor and autonomic.